Wine coolers undoubtedly are becoming the new appliances we want to have among our appliances. Sometimes, many consider
that those appliances are to some extent a form of luxury and as a result, forget about the several
benefits
that wine coolers provide.
Looking for a reason to buy a wine cooler? Appliance Repair Las Vegas can give you NINE.
Great for

everyday use

Less expensive

than cellars, which are the bigger wine refrigerators

Low maintenance

due to their simple mechanism of functioning
In between wine refrigerators and cellars;

mixed option

Not harmful

to the environment

Portable

; easier to install anywhere or take to any ventures

Storage

too is nicely organized with trays to use all of the places to the max point

Modifying

the wine cooler for other purposes is also possible
There are also

alternative uses:

other beverages can be safely stored there; some food can also be cooled there such as fruit, cheese, chocolate, olive oil.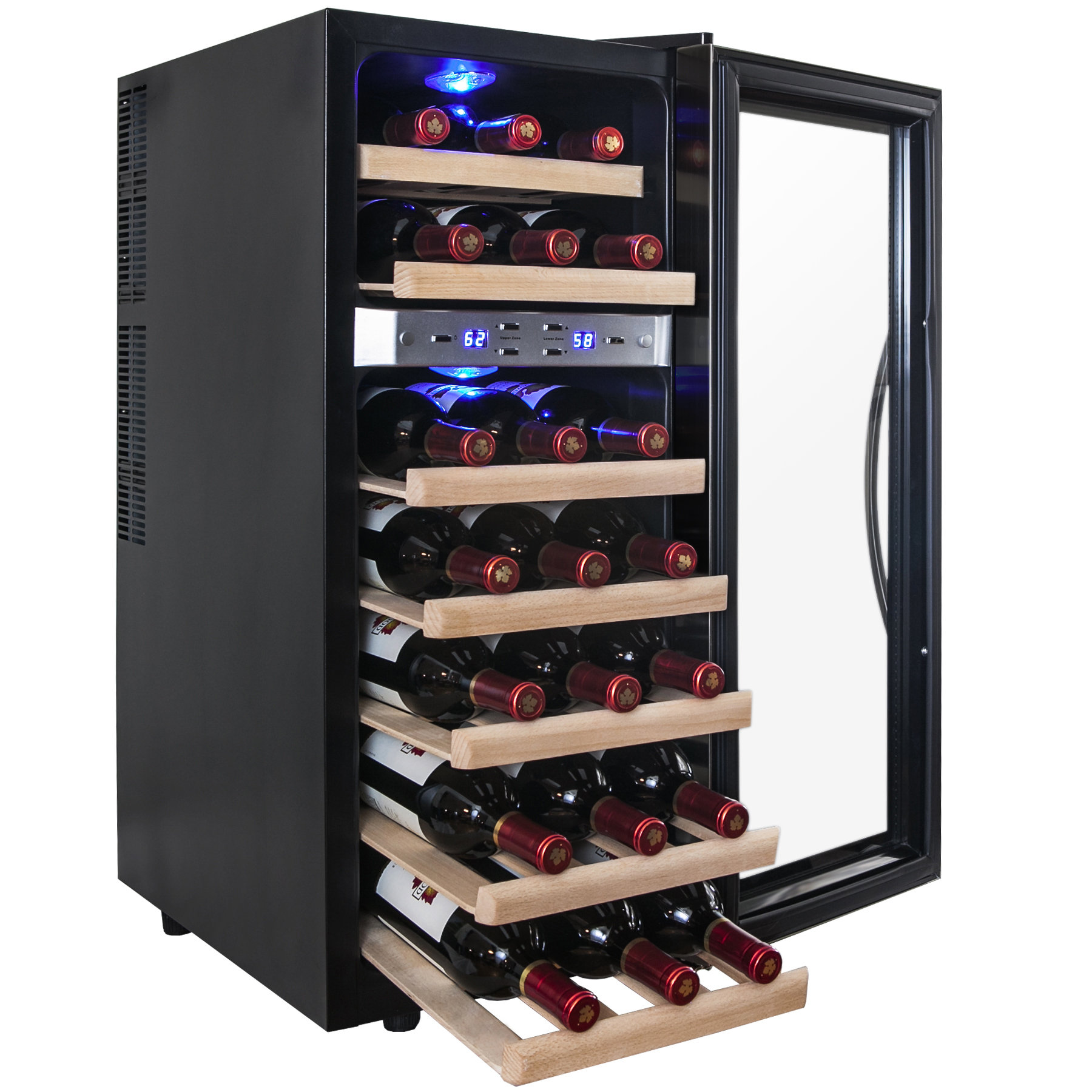 Wine coolers have a perfect size, the perfect storage options, modification methods to have a unique place among your other household appliances. They are, in other words, nowadays known as the
"it"
appliance and having it right next to your side, especially during summer days when a glass of wine is a must sounds like a perfect enjoyment. For your information,
Appliance Repair Las Vegas
lists down some types of wine refrigerators you can look at before buying yours.
Counter Top Coolers
Built-In Coolers
Free Standing Coolers
Single Zone or Dual Zone Coolers
Wine Cellars
After buying this perfect appliance, don't forget to ensure the perfect maintenance and functioning of the appliance and in case of any problems reach for the help of
Appliance Repair Las Vegas
and our experienced repairmen from
Wine Cooler Repair Las Vegas
will provide the best
repair service
with additional helpful maintenance tips at your own house. Read some interesting and detailed information on Wikipedia's page here about
Wine accessory
.